Rights to Grow Dissemination Seminar
Event venue: Budva, Crna Gora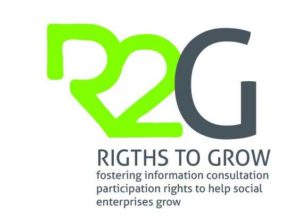 16-17 Septembar 2019.
DIESIS network in cooperation with its member ADP-Zid and their company Upbeat hub, are pleased to invite you to the Upbeat Forum of Social Innovations – vol. 3 which is entirely dedicated to the social economy. The forum will be held in Budva, Montenegro, 16th and 17th of September 2019.
About 80 actors of social business, practitioners, supporters of development, and young people interested in the development of social economy from Montenegro, the Western Balkans Region and representatives of the Diesis network from several different EU countries will gather in the capital of the tourism industry of Montenegro in order to contribute to the search for a new approach development of this kind of economy in the region. The forum is an opportunity to improve dialogue on the cooperation of stakeholders of social economy, community business and supporters, but also a place for analysing trends that can contribute to the cooperation and development of different forms of partnerships and platforms at the regional level and within the Western Balkan region.
The Forum will host an important EU event, the dissemination seminar of the project "R2G – Rights to Grow", a two-year project led by DIESIS, funded by the European Commission within the budget line "Information, consultation and participation of company representatives". The project aims at mapping governance models of social enterprises across Europe, identifying and analysing good practices and making policy recommendations for the EU, national and local institutions and stakeholders to encourage the growth of social enterprises in Europe.
Draft of agenda is attached. A detailed agenda would be published after the finalization of the list of participants and panelists.
For any additional questions, feel free to contact us by e-mail: igormiloseviczid@gmail.com